EHS Environmental Health and Safety
The Value of Safety
At Chemical Products Corporation (CPC), we believe that every job must be done in the safest manner possible. This is why we have set a goal of creating a Positive, Safe, and Productive work environment, where all accidents are preventable and safety is just a matter of following the right procedure. To us, safety is a value that must never be compromised, and the only acceptable number for safety is Zero Reportable Accidents.

To achieve this goal, we rely on the cooperation and involvement of every employee, from the Board Room to the Shift. The Safety Director is responsible for overseeing and implementing the safety program, with the help of the Safety Committee, while every employee has a responsibility to be aware of any potential hazards before starting a task. Additionally, we encourage employees to look out for one another and to always be cautious when performing work activities.

We understand that safety is a never-ending process and that it requires the commitment of every employee to make it a reality. This is why we reinforce our commitment to safety through regular safety and communication meetings, training, and reviews. Every employee is expected to always be aware of potential hazards and to exercise caution when performing work activities. We also expect each employee to set an example for others to follow, to not compromise on their safety principles, and to not allow peer pressure to affect their safety practices.

When the safety of one's self or their team member is at stake, every employee is expected to:
Set an example for others to follow
Not ignore unsafe practices or conditions
Foster a safe, productive, and efficient atmosphere without creating a sense of competition
Not engage in unsafe acts or disregard safe practices and procedures
Not compromise their safety principles
Practice good housekeeping when performing their tasks
Not hurry to complete a task without proper planning and preparation

In conclusion, the management of CPC is committed to ensuring the safety of every employee and the company as a whole. Compliance with our safety process and procedures is the key to achieving our goal of Zero Reportable Accidents. We believe that when every employee takes responsibility for their own safety and the safety of their colleagues, we can create a work environment that is safe, productive, and efficient.
SALES / CUSTOMER SERVICE
Customer Service/Logistics Toll-Free
1-877-210-9814
Mailing & Delivery Address
Chemical Products Corporation
102 Old Mill Road
Cartersville, GA 30120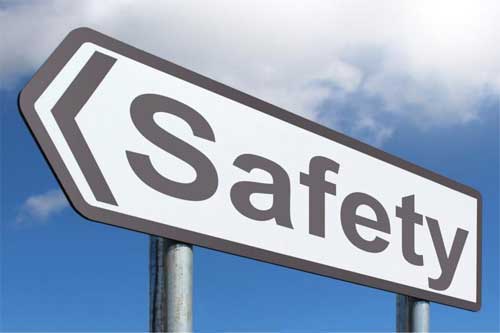 CPC
Safety Process
Worldwide Supply Chain
Outstanding Customer Service
Quality and Performance
Learn More
Chemical Products Corporation
CPC celebrates its 90th year of operations in 2023!
CPC's longevity as an inorganic chemical manufacturer is a direct result of our commitment to our customers, employees, community and environment.
Today, CPC continues to build upon the principles that have brought about years of success as we expand and grow our business into areas such as organic and specialty chemicals. With our infrastructure, core chemical manufacturing competencies and an established supply chain for sourcing raw materials from around the world, CPC is poised for continued success well into the future.