CPC has been producing Barium compounds since 1933.
Barium Carbonate BaCO3, is a major raw material in the manufacture of porcelain enamel frits, glazes, ferrite magnets, barium titanate, barium sulfate, miscellaneous barium chemicals and various types of glass including television picture tubes, reflective glass beads and other specialty scientific, optical and art glasses.
It is also used for the precipitation and removal of sulfates in various chemical processes and for the prevention of scum in the manufacture of face brick.
CPC Quality Policy
Chemical Products Corporation is committed to constant and continuous improvement to the quality of all our products and services.
This commitment is based on the following principles:
Quality will be defined in its broadest sense to cover many aspects of our corporate existence.
CPC's objective is to work for never-ending improvement. Company employees will be involved in this effort.
CPC's products, services, and operating functions must meet or exceed the needs of our external and internal customers.
CPC Barium Contact
Customer Service
1-877-210-9814
Mailing & Delivery Address
Chemical Products Corporation
102 Old Mill Road
Cartersville, GA 30120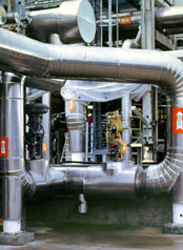 CPC
BARIUM COMPOUNDS
Worldwide Supply Chain
Outstanding Customer Service
Quality and Performance
Learn More
Chemical Products Corporation
CPC celebrates its 90th year of operations in 2023!
CPC's longevity as an inorganic chemical manufacturer is a direct result of our commitment to our customers, employees, community and environment.
Today, CPC continues to build upon the principles that have brought about years of success as we expand and grow our business into areas such as organic and specialty chemicals. With our infrastructure, core chemical manufacturing competencies and an established supply chain for sourcing raw materials from around the world, CPC is poised for continued success well into the future.